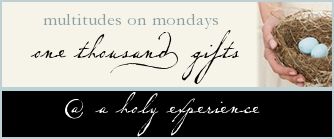 This week was a busy one, but the kids and I each got to have special time together.
We also went to see A Christmas Carol with friends.
He had his last day of preschool before Christmas break, so we made cookies for treat bags to share with his friends.
My Big Helper accepted my invitation for a night at the ballet together.
My Little Man served as Ishkatay and built a fire with my on Friday night.
While My Big Helper and I had a girly fun night, the men headed for the woods. My Little Man loved his new coveralls!
Despite a super late night, we were up, dressed, and ready for church - early! We visited a new church, and the kids chose to stay for Sunday school, and they left us to be escorted by the teachers eagerly.
We made Christmas cards to deliver to a nursing home on our upcoming Christmas Family Date.
A night at the theater with My Big Helper - it was such a fun night!
So often I feel as if I'm missing special time with my kids, despite the fact that I'm a SAHM and that's the whole reason I'm home. This week, though, we made sure we got lots of special time, and in this season that so often involves loads of 'stuff,' this was priceless.
What blessings have you been given this week?