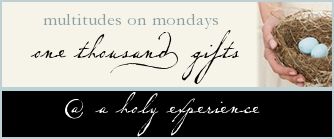 What a week! It's been busy but wonderful. Here are a few of our blessings:
- We got out first - and maybe our only - snow!
- Not only was the snow fun, but it was beautiful, too.
- I loved watching the kids' excitement!
- Lenten fastnachts, our own version, shared with friends.
- An opportunity to learn with friends.
- A weekend visit with family.
- My Big Helper's first lost tooth.
There was also:
- I was served communion by My Big Helper for the very first time this weekend. It was amazing.
- A run with my Little Man.
- Riding my antiquated scooter with the kids - until they decided that mine was better. ;-)
What sorts of blessings did you receive this week?