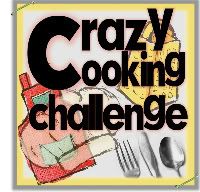 Few things are as classically American as apple pie, and so is how I learned to make it. While spending the afternoon with my great-grandmother on the family dairy farm one afternoon, she decided to make a pie - only she stood beside me and coached me through the process. Together we made an apple pie, crimping the edges together and drawing her special pattern in the top crust, and that is now one of my most special memories of her.
Grandma was an amazing baker, and everyone loved when she "twisted your arm" and made you stay for lunch, especially if she had cookies or a pie waiting beside the fridge. Her apple pie was no exception.
So if you like those old-fashioned desserts that put you in mind of your own grandma's kitchen, don't miss Grandma's Amazing Apple Pie.
Ingredients:
1 1/2 c. flour (white works best)
1/2 c. shortening
1/2 t. salt
3 T. ice-cold water
5-6 apples
3/4 - 1 c. sugar
1-2 t. cinnamon
butter for dotting
Directions:
Wash and peel the apples.
Slice them to a uniform thickness.
Stir together flour and salt.
Cut in shortening until it resembles coarse crumbs.
Add cold water and form into a ball with your hands.
Divide in half.
Roll out the first ball on a well-floured board.
Put the first crust into your pie pan.
With a fork, poke holes randomly around the crust.
Layer the apples into the crust. Be sure that they fill the pan up well past the top edges because they will cook down while baking.
Add sugar to the top of the apples. The pie should look like snowy white mountain peaks. This is apple pie we're talking about - while I love being healthy, this is no time to skimp on the sugar.
Sprinkle on the cinnamon and dot with butter.
Roll out the top crust.
Cut steam vents into the crust and place it on top of the pie.
Fold the edges of the top crust under the edges of the bottom crust. Crimp to seal.
Poke again with a fork to create more steam holes.
Sprinkle a bit of water onto the top crust with your fingers. Sprinkle some sugar on top to stick.
Bake for 40 - 50 minutes at 350 or until apples are cooked through. You may need to cover the pie with foil after about 30 minutes.
Serve hot or cold. Personally, I like my pie ice cold, so Grandma would run an inch of water or so into the sink, place the pie carefully into the cold water, and add a few ice cubes. By the time that lunch was ready, our pie was ready to eat!