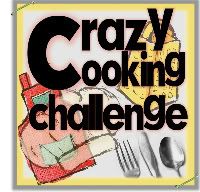 When I first saw this recipe by Karly from
Buns in My Oven
, I was intrigued. It has so many good ingredients - mashed potatoes, eggs, butter, cheese, bacon - how could it not be fabulous?
I love these croquettes because of the creaminess and richness. The inside is cheesy, gooey goodness, and the outside contrasts that with a crunch that sets off the inside well. My husband preferred his with a dipper, but My Big Helper and I thought them perfect just the way they are.
Karly
claims that these croquettes taste like Arby's. I visited Arby's to test this claim, and Karly's right - they really do - only hers are better. When you make your own, you can control the amount of bacon, cheese, and other yumminess in general, and in this case, you won't want to skimp on either the cheese or the bacon.
Here's how you make
Karly's Potato Croquettes:
Boil 6 Idaho potatoes until tender. Peel if you haven't already (I left my skins on for the fun of it - we like ours this way).
Mash the potatoes, 2 T. of butter, and one beaten egg together. Season with salt and pepper
Stir in 1 1/2 c. shredded cheddar and 3/4 lb. of bacon, cooked, drained and crumbled.
Mix well.
Spread mixture onto a plate and chill for about 1/2 hour.
Remove from the fridge and shape into golf ball-sized balls.
Prepare for the dredging. In one shallow dish place flour seasoned with salt and pepper, in another bread crumbs, and in a third 2 beaten eggs mixed with 2 T. of milk.
Roll the potato balls through the flour, then the egg mixture, then the bread crumbs
Return the potato balls to the fridge for another 30 minutes.
Heat veggie oil in a fryer or deep frying pan to 350 degrees
Add the potato balls, only a few at a time, to the hot oil. Be careful not to overcrowd the pan. Cook for 4-5 minutes, turning once partway through.
Enjoy!
PS - Enter my latest giveaway to win a complete set of ID bracelets from TigTagz!